Children and Youth Education Program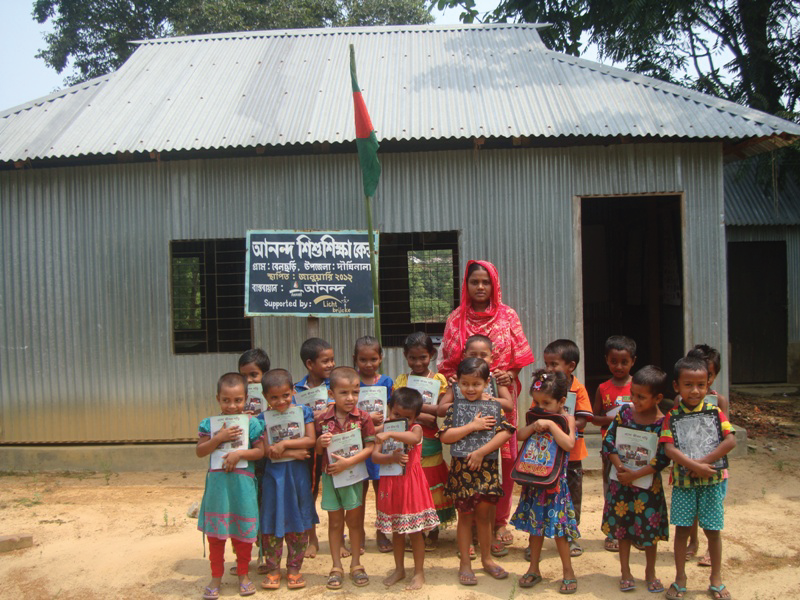 The literacy rate of the country specifically among the indigenous people /communities is far below than that of national average. It is not possible for any development effort to achieve success leaving large number of people in the darkness. This problem is very acute among the disadvantaged groups such as the indigenous people of the Chittagong Hill Tracts and other ethnic and religious minorities of the hill districts of CHT-Bangladesh. There are many valid reasons for this existing situation. Traditionally, people of these indigenous communities have limited
access to resources. Secondly, the children are reluctant to go to mainstream schools as most of them are unable to speak Bengali fluently. In addition, the government education facilities are not adequate in the hilly areas. Since, education is the first prerequisite of development that helps enlighten people, grow consciousness, and to understand the social problems and the root cause of poverty. From this realization, Anando has initiated children
education program in its three project areas, i.e. in Cox's Bazar, Tangail, and Khagrachari of Chittagong Hill Tracts (CHT). In cooperation with local community people Anando is putting all its efforts in establishing and maintaining pre-primary schools for children. The place for establishing schools (Children Learning Centers) and the formation of the School Managing Committee (SMC) are done in consultation with the local community. The committee is comprised of the local community people. The Community Organizer of Anando selects a paid volunteer as school Animator with the assistance of the SMC. The Animator mainly works as the secretary of the SMC and he/she picks
up children of age 5-7years.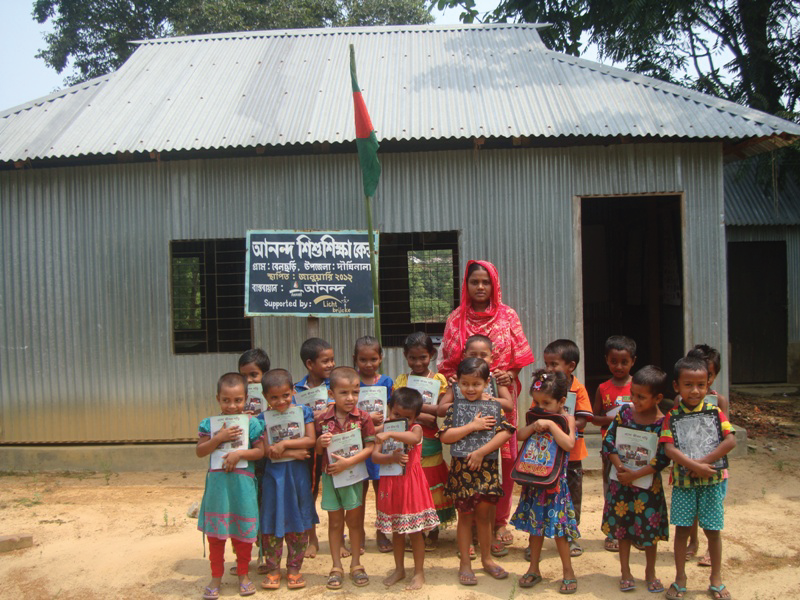 The main objective of the program is to ensure pre-schooling of the children who comes from poor family including motivation of the parents to send their children to both CLC and to the nearby government primary schools. However, the education system of CLC is unique and different from the government run schools. Because of its friendly and non-threatening learning environment the school receive highest number of students (25) every day in class that is run for 2.00 hrs per day. The local children enjoy learning their everyday lessons through extra-curricular activities such as songs, drawing, dances, rhymes etc.
The ultimate purpose of this learning center is to prepare children to get admission into local Govt. Primary School. So far, 13558 students have graduated from CLC of Anandowhich are being operated in three project areas since the inception of the education program. This year 762 students have graduated from 31 Children Learning Centres of Anando. After graduating from CLC of Anando the children have finally been enrolled in local Government Primary Schools for further study.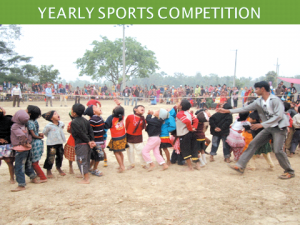 Building and/or renovating of the Children Learning Centres (CLC) are the major components of this program activities along with delivery of education materials to the school children; training the CLC Animators for qualitative and easy teaching skills, i.e. Training of Trainers (TOT); Conduct regular schooling; motivate the parents and community people to send their children to school regularly; annual children fair and parents gathering; finally, enrollment of children o local Primary Schools. The inclusion of the following activities makes class lessons more innovative and attractive to the children:
*Study support – Teaching materials
*Art competition
*Cultural activities
*Exchange/exposure
*Annual children fairs
*Learning through practical tasks