Community Driven Institution Building Program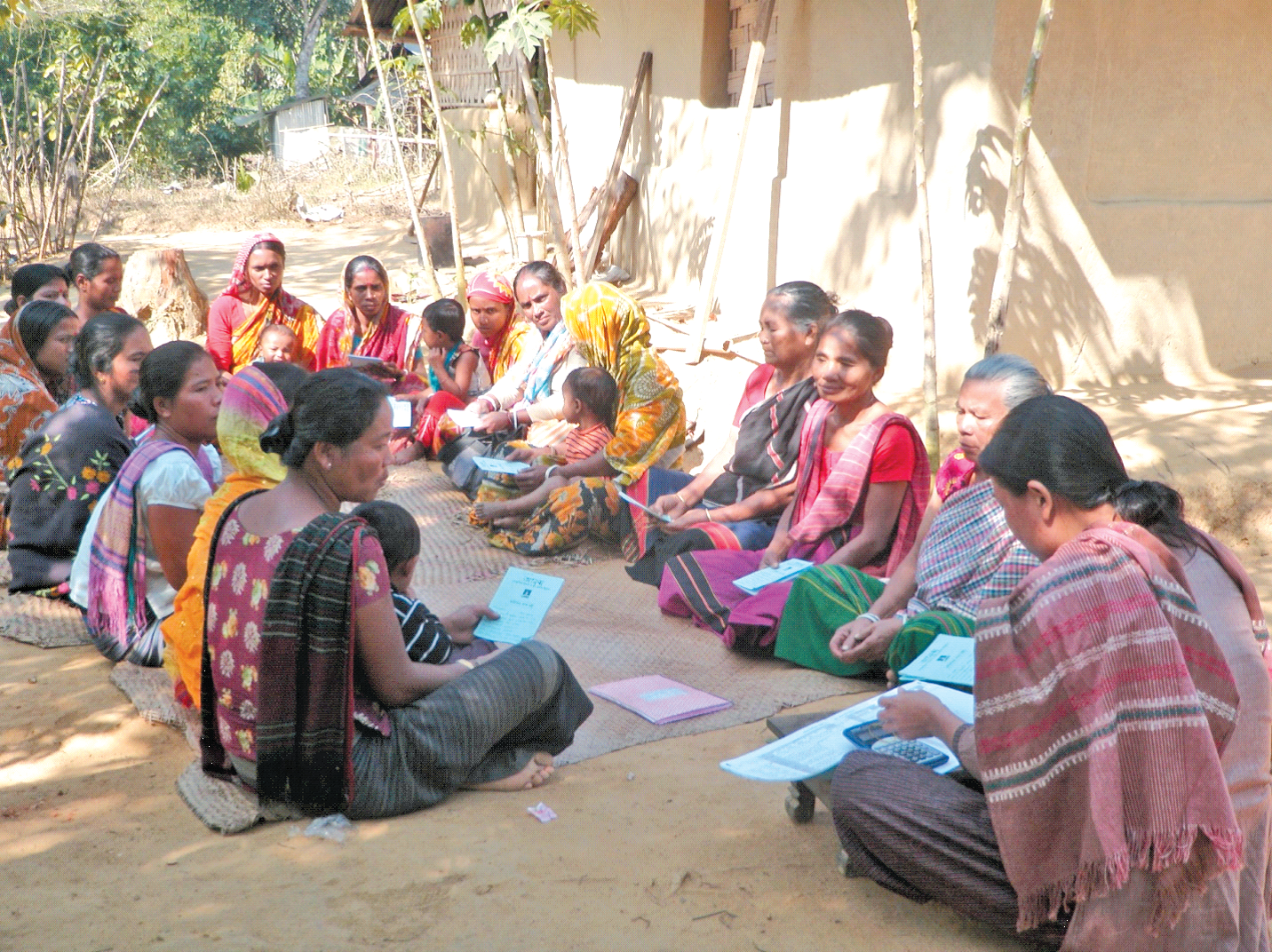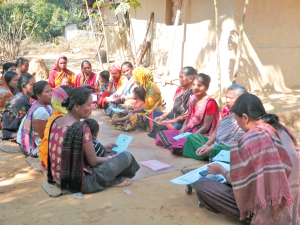 In principle, Anando strives for cooperative endeavor for effective participation of the economically handicapped people in economic activities and other development efforts. So, it is required to form and develop smaller associations like samities or groups as development endeavor. With the aim of building people's institutions, Anando encourages and assists rural poor especially women to form smaller samities or groups as women empowerment is essential for achieving goals of sustainable development. Each group consists of homogenous social and economic class.
Working together by the members of the samities/groups is essential not only for their economic emancipation but also for their social and cultural advancement. Once the groups are formed and a certain degree of maturity is achieved in terms of social awareness and organizational capacity/ strength, i.e. together for tomorrow; Anando provides them with different types of assistance to help them progress towards empowerment and improvement of their overall socio-economic conditions.
---
MAJOR ACTIVITIES
GROUP FORMATION
In three project areas, Anando has organized 4000 groups and 984 samities consisting of both male and female. Each viable group is formed with 4-5 members. Anando has started People's Institution Building Program since 1997 and has gradually increased the groups in three operational regions under the scope of different development  projects.
Anando group membership criteria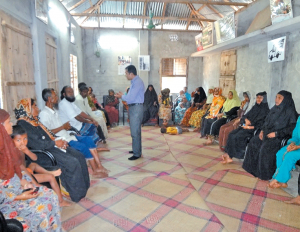 Group members are selected from the disadvantaged poor people. At the very beginning of the group formation field workers of Anando give them orientation on the objectives and purposes of group formation as well as on the rules, policies, activities and benefits of this membership. Actually, the group is considered as the transit for moving towards a bigger group, i.e., samity, consisting of couple of group members.
SAMITY FORMATION
After formation and unification of different groups under a samity, the field workers provide awareness raising training/discussion about the causes and root causes of poverty and the ways out of it. All these activities are done following participatory approaches. Six months later (after the formation of peace groups) Anando provides them training on Socio-economic development, skill development on various IGA, group cohesiveness, and protection of
their rights and basic education on reading and writing as a part of development process.
Samities are formed in combination of 4 to 5 groups, and around 20-25 people are included in a bigger platform after completion of Anando's group development process. The samity leaders are provided training on leadership,
group solidarity, and organization management and on networking to enhance their capability to challenges evil forces of under-development and all forms of prevalent injustices and the exploitative social system.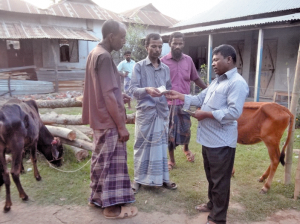 As part of journey toward sustainable development, the samity members sit together on a fortnightly basis and set the agenda for discussion on both social and economic affairs. Every issue based dialogue continues maximum for 4 fortnights until some significant results are achieved. The number of dialogue is fixed at 4 topics maximum per
year. Besides the fortnightly dialogue and samity meetings, the samity members are also trained on need-based technical know-how for the related income generating projects through various training programs under different projects.
In this regard, Anando has been developing the people's institutions in its three regions since 1997. The group members also discuss contemporary issues relating to various social concerns with the assistance and animation of
Anandofield workers.