Promotion of Judicious Culture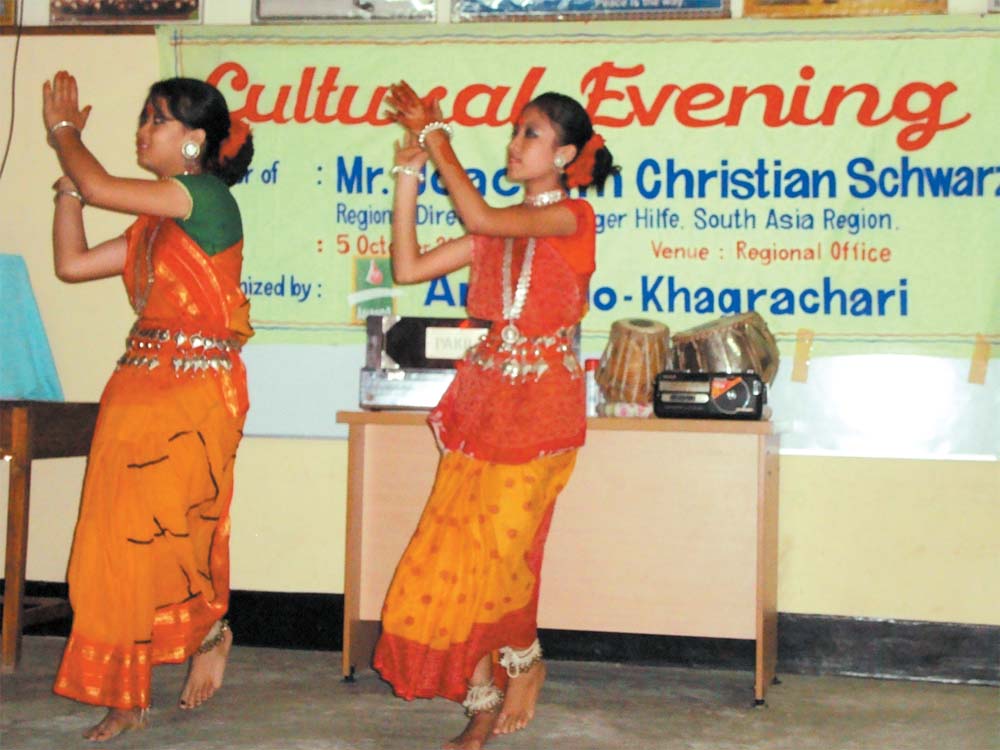 Anando intends to promote and utilize these elements in its peace and development activities in one hand, and promote major elements of our culture including indigenous culture and heritage on the other hand. Anando wants to achieve this objectives by helping the local cultural activities and forming cultural groups to perform cultural programs at national and international levels to uphold our national traditions and cultural.
In addition, Anando has provided support to many cultural groups (performing culture)in the rural areas and their activities. In the beginning of the program, Anando also formed a cultural group comprising of many performing artists, at the national level who have once participated in many cultural programs in the form of dance, song and play to promote and preserve the beautiful culture of Bangladesh especially the rural folk culture and heritage that are slowly disappearing due to lack of practice. These programs were greatly appreciated by development activists, researchers, policy makers, and by civil society members of the country and of outside the country.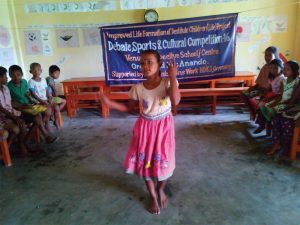 The promotion of judicious cultural program involves massive study and research on our culture and heritage. We recognized that cultural program based on popular theatre is widely accepted by people everywhere around the world. Thus, we can use theatre as a medium of communicating with mass people. We can easily inspire people both from rural and urban settings amidst all sorts of suffering and hardships. Considering this potentiality of cultural activities, Anando formed many cultural groups in 1998 but, unfortunately it became inactive when Fr. Klaus Beurle, the founder of Anando, left Bangladesh for his home country Germany. After 7 years, from 2008 onward Anando again took initiatives of forming cultural groups selecting local youths who are culturally resourceful. So far, three cultural groups have been formed in the three project areas of Anando. In the near future Anando intends to incorporate these cultural elements in an expanded way in its programs and activities to promote values among people towards developing a society that would be harmonious, just, democratic, gender-sensitive, environment friendly and peaceful. We plan to work on this project under the generous support of Die Licht Brucke (DLB) of Germany.
Activities:
 Formation of Cultural Groups
 Encourage and nurture the local and neglected culturally resourceful people specially adolescents and youths
 Cultural orientation to CLCs (pre-school) children
 Distribution of cultural instruments among local cultural groups
 Perform regular and seasonal cultural program
 Keep constant vigilance on the progress of performances of selected members of the Anando central cultural team.